WELCOME TO AUSTIN CREEK!
AUSTIN CREEK PARENTS' CLUB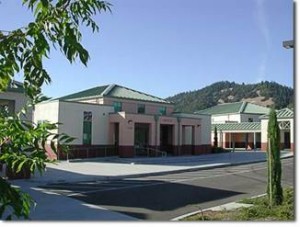 Welcome to Austin Creek Elementary School where every child, parent, teacher, support staff and community member is a learner and a leader. Parents are involved in the school, serving as volunteers, instructional resources, and leaders in the Parents Club and the School Site Council. The staff provides powerful learning experiences in the classroom and nurtures the whole child. Community members support our campus by sharing resources, aiding instruction, and serving as a partner with our school.
An intrinsic part of our support system is the Austin Creek Parents' Club. As a parent at our school you have already joined ACPC. Along with volunteering in the classroom and helping with school and community events, ACPC raises funds to supplement and support the school's academic goals. Through our main fundraiser, the Walkathon, ACPC supports: technology purchases, staff appreciation, movie nights, classroom supplies, community service, intramural sports, library acquisitions, dances, Field Day, Fine Arts day, Authors' day, and spirit wear.
Coffee with the Principal and Parent Club President
On Monday, August 16th, at 8:45am, Lacey Malone, Austin Creek Parent Club President and Jenny Lynch will be hosting a virtual meet and greet. At this informal meeting we will answer your questions and introduce you to the 21-22 school year.
Zoom Link -
https://rvusd.zoom.us/j/95054739074
Parents' Club Meetings 2020-21
If you have a child at Austin Creek, or if you are a teacher at Austin Creek, you are already a member of your Parents' Club! There are no dues or fees, and no application is required. Just show up and get in! All meetings are held in the Mulit-Purpose room, unless otherwise posted.



Friday, November 8, 2019
Friday, January 31, 2020
Friday, March 6, 2020
Monday, May 10, 2020
Who is My Child's Teacher?? = Sign up for ParentSquare
On Monday August 9th, you received an email from ParentSquare.com (You can also go to parentsquare.com/signin. Be sure you enter the email or phone we have on file.)

Use the unique link sent in the email to set up an account for ParentSquare
Log into your ParentSquare account
Click on "Classes" and see who your child's teacher is!
Parents' Club Approved Minutes and Bylaws
ACPC Board and Committee Members
2019-2020
Executive Committee Members
1st Vice President – Danielle Cantrell
2nd Vice President – Marie Smith
Secretary – Autumn Wagner
Board of Directors

Sabrina Bellinger
Anh Luong
Neely Bryant
Jaime Ballard
Kiran Acharya
Maryam Baghestanian
Christie Nash
Liz Bauer
Nicole Eriksson
Committee

Description

Chairperson

Exec Comm Liaison

Assembly

Books and coordinates assembly for K-6 for the school year.

Open

Tari Power

Author's Day

Brings 1-2 authors to Austin Creek.

Elizabeth Considine

Tari Power

Box Tops

Coordinates and promotes the collection of Box Tops throughout the year for fundraising.

Tari Power

Tari Power

Community Outreach

Coordinates and plans school-wide service projects for the students to participate in throughout the year.

Liz Restel




Emily Pope




E-Scrip

Collects and manages E-Scrip membership and renewal forms as a fundraiser throughout the year.

Tari Power


Tari Power

Family Fun on the Town

Coordinates periodic family nights at local establishments throughout the year.

Dee Bergum

Tari Power

Family Fun on the Campus and Movie Night


Coordinates 2-3 family events on-campus during the school year; such as game nights, movie nights, sock hops, etc.

Jaime Ballard


Tari Power

Field Day

Coordinates end of year field games as a school wide activity.

Jylene Seitz


and Erin Stammer

Tari Power

Fine Arts Day

Brings artists to our campus to promote art as an educational activity, typically in May.




Marie Smith, Soledad Machinandiarena, and


Kiran Acharya

Tari Power

Fine Arts Reception

Brings artists to our campus to promote art as an educational activity, typically in May.




Marie Smith, Soledad Machinandiarena,


and Kiran Acharya

Tari Power

Hospitality

Provides coffee and refreshments at Parent's Club Meetings and 1-2 room parents meeting throughout the year.

Open

Tari Power

Marquee

Maintains school marquee throughout the year with relevant information for parents.

Cindy Wu

Tari Power

MV Concert

Coordinates community concert at Montgomery Village Center.

Sheila Edwards

Tari Power

New Parent Liaison

Coordinates summer playdates for new families, welcomes families to Kindergaren screening, and helps guide new AC families.

Open

Tari Power

Room Parent Coordinator

Coordinates with all classroom team parents throughout the year on school wide activities.

Lacey Malone

Tari Power

Major Fundraiser (i.e. Auction, Walk-a-thon)

Oversees the largest Parent's Club Fundraiser and the many subcommittees which exist to help with this event.

Katherine Larson, Courtney Negrevski, Jaime Ballard, Kiran Acharya, Tari Power, Courtney Hurwitz, Lacey Molone, and Liz Restel

Tari Power

Staff Appreciation and Welcome Lunch

Coordinates staff appreciation activities for events held throughout the year. See calendar for specific dates.

Liz Bauer

and Sabrina Bellinger

Spirit Wear

Coordinates annual t-shirt sales in September to promote school spirit. This is not a fundraising event.

Ailsa Rothman


and Emily Pope

Emily Pope


Wish Upon a Star

Coordinates teacher requests during August/September so that parents may help with needed materials.




Melissa Romandy





Tari Power

Webmaster

Updates http://austincreek.org to provide information to parents. Sends out E-mail blasts.


Nicki Eriksson, Kiran Acharya

Tari Power

Garden


Organizes the Garden Club and related events, keeps it going.


Sabrina Bellinger
Tari Power
Yearbook
Creates and publishes the school yearbook
Christie Nash
Tari Power